PCJH Veterans Day assembly. Our Chorus and Band performed and Maj. (Retired) Steven Doehling spoke to our students.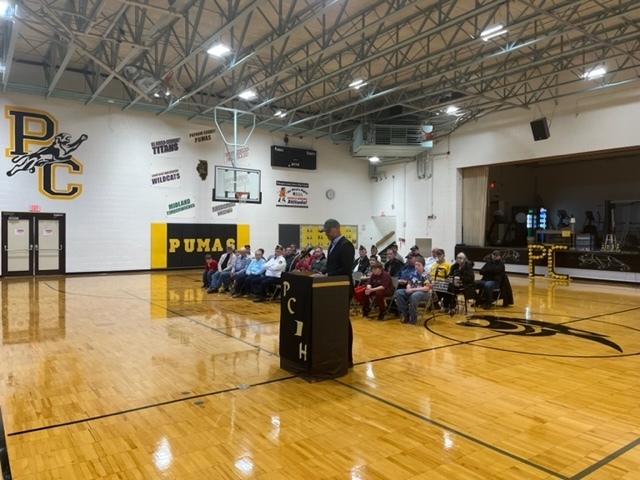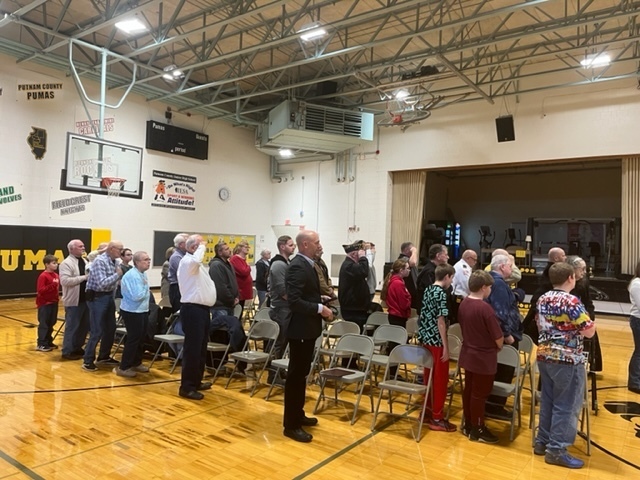 Today our PCES students honored Veterans near and far. Thank you, Veterans, for your courage and service to our county!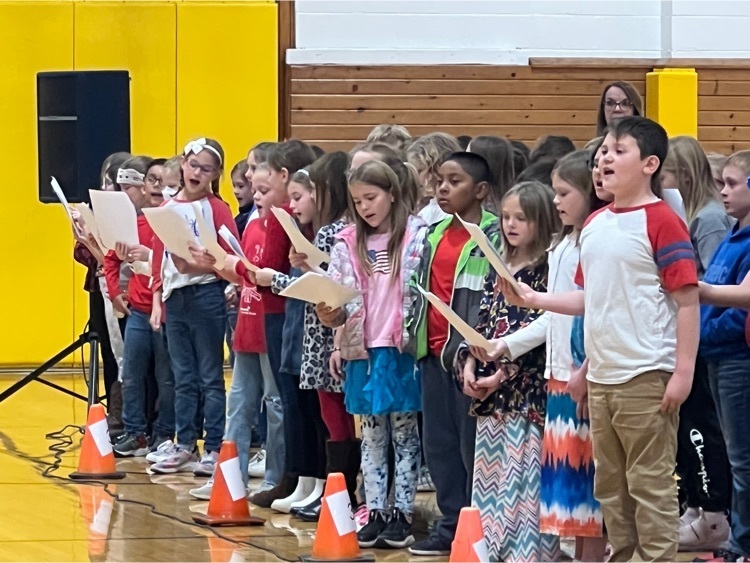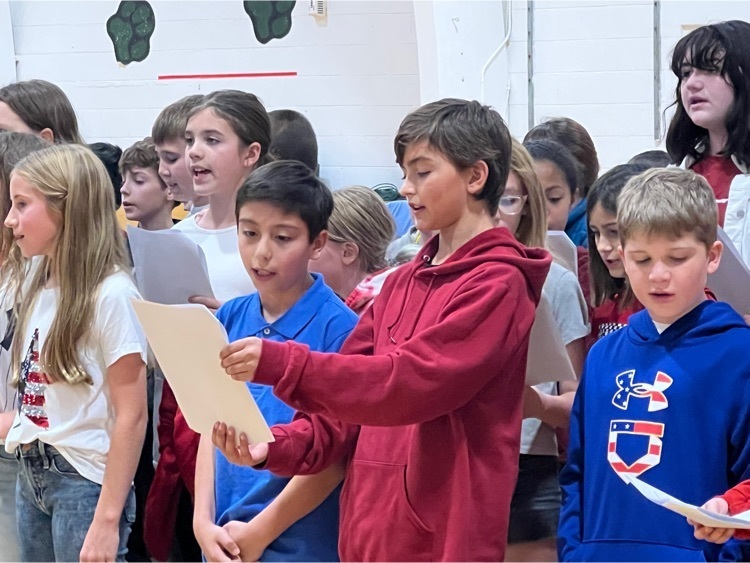 On Veterans Day, PCHS came together to honor all those who have served our country. We are forever grateful to all who serve, today and everyday.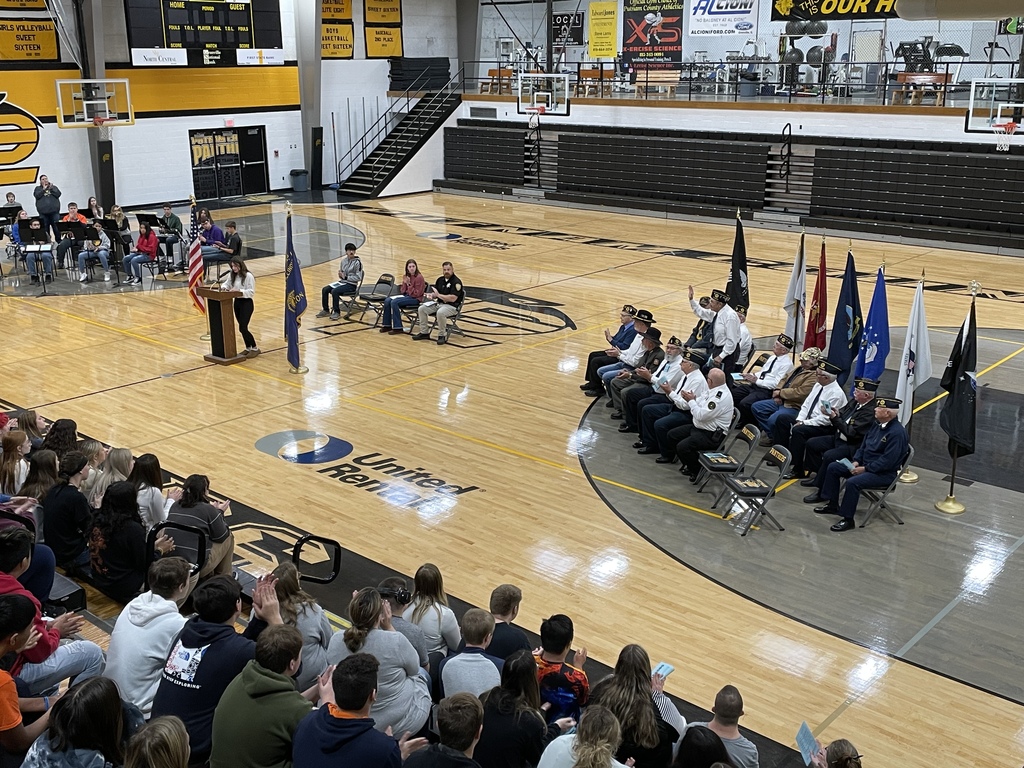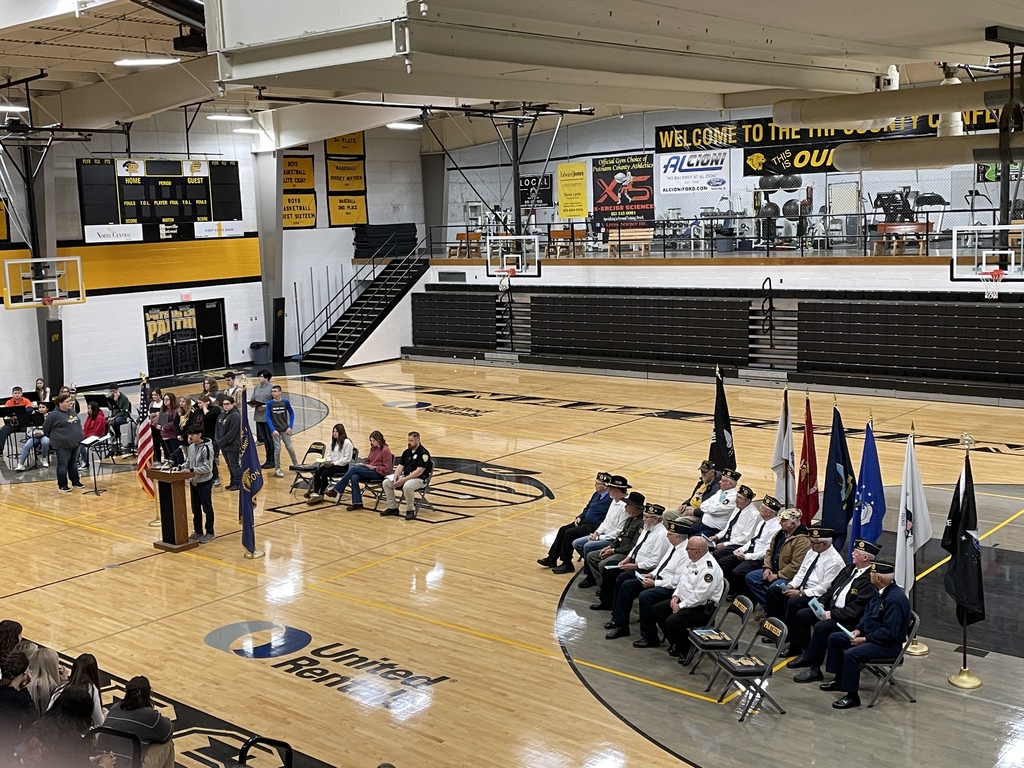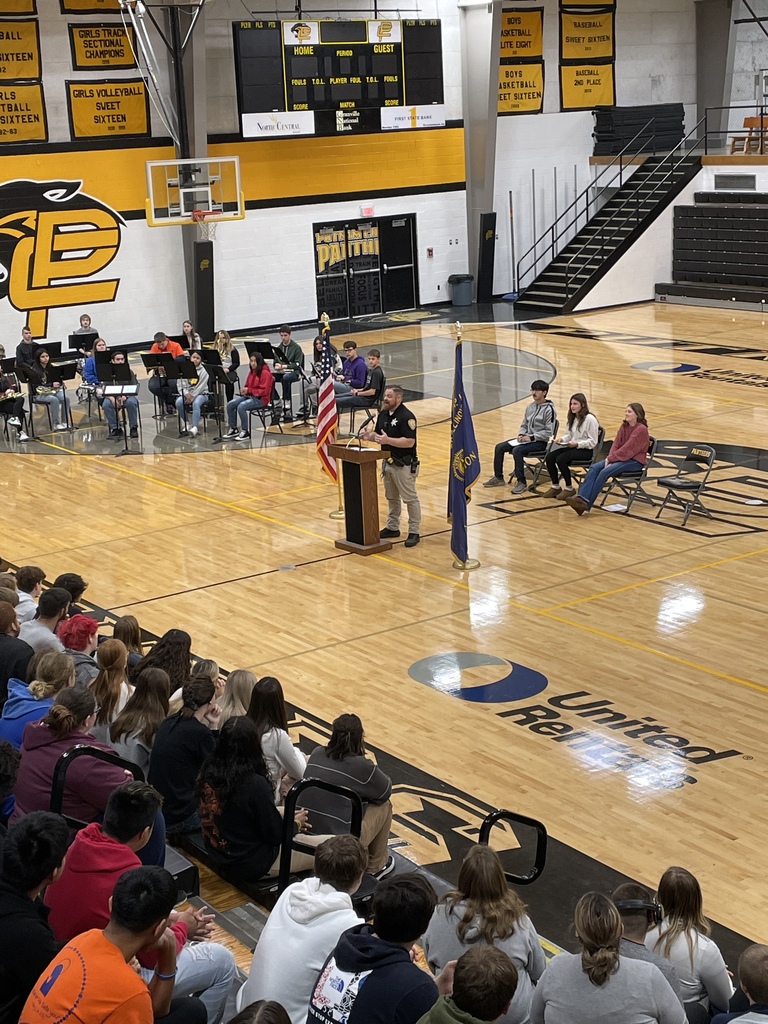 Celebrating being Math Fact Masters with a hallway Yeehaw! Congratulations and way to go kiddos!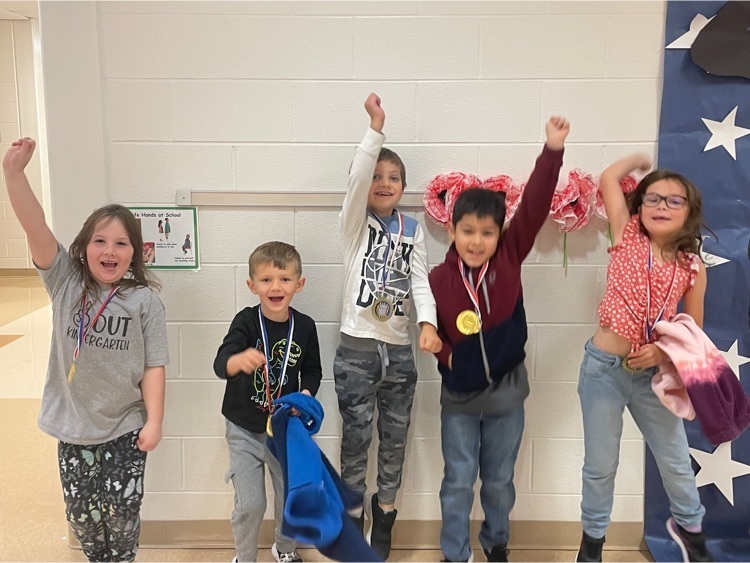 Happy Veterans Day from the Primary School students and staff. We loved honoring our special Veterans in our assembly yesterday!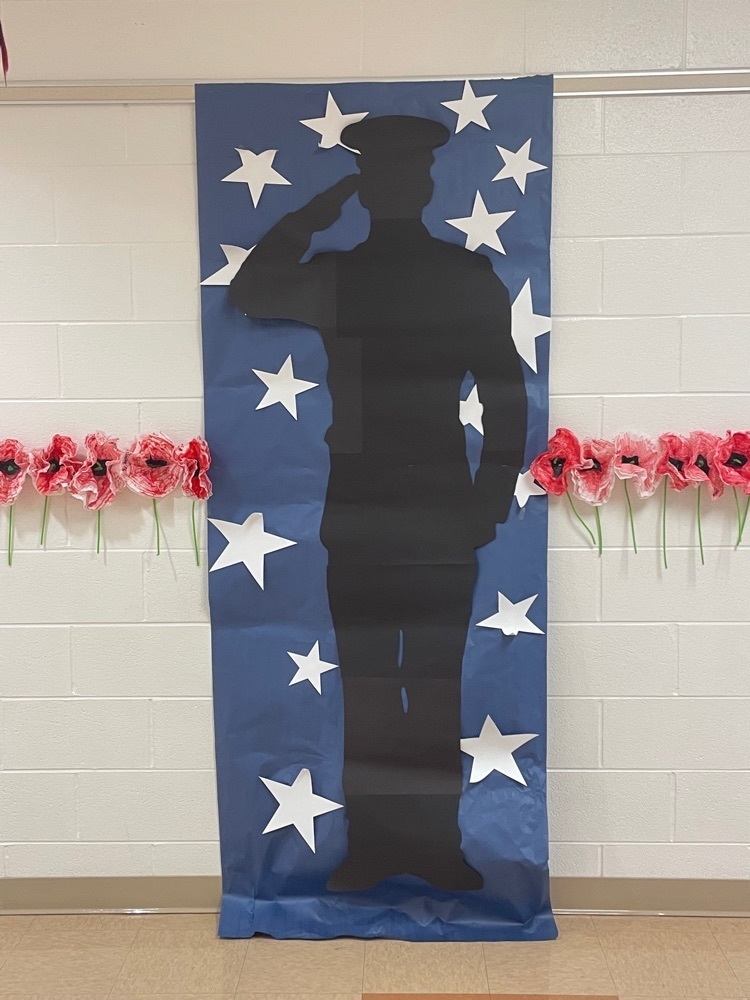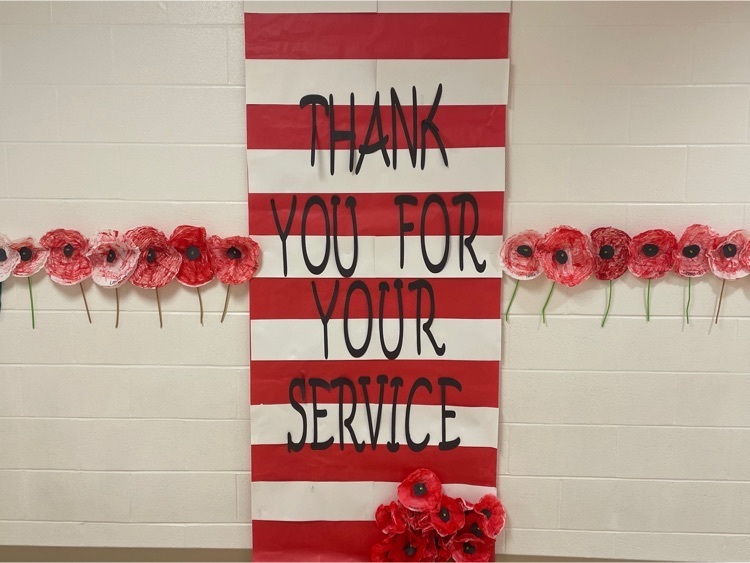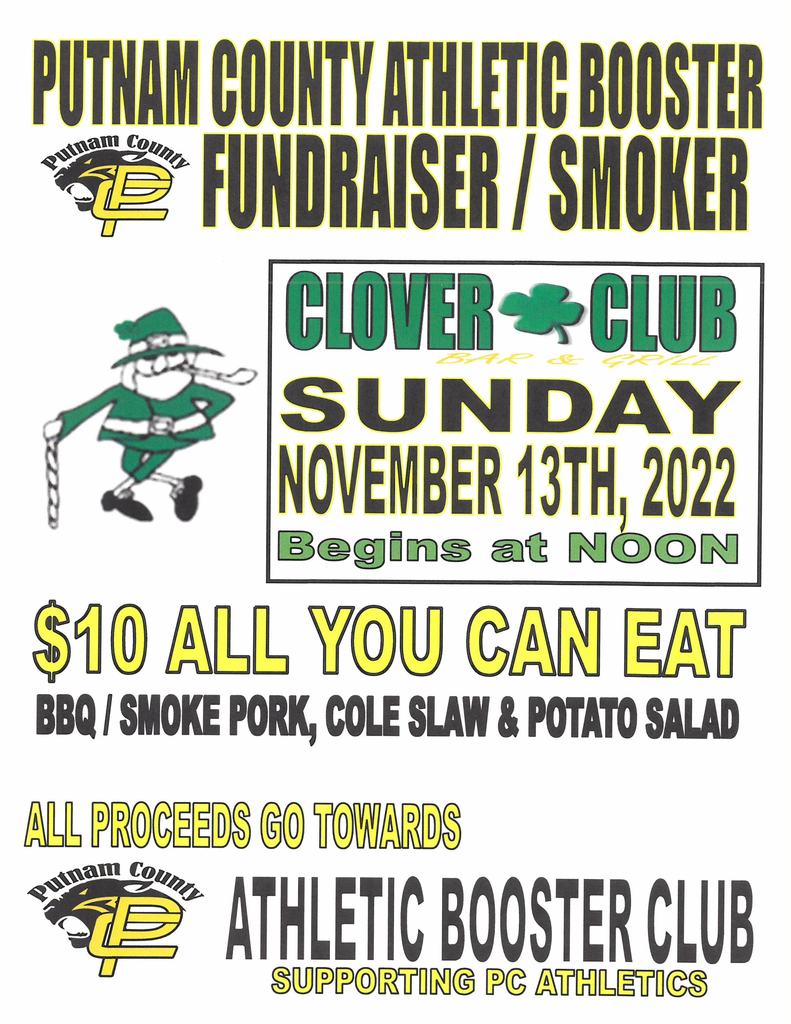 PC Picassos is an after-school art program offered to PCES students. This program is one night a week for 5 weeks and is led by an IVCC instructor. Thank you to the PC Education Foundation for making this wonderful opportunity possible!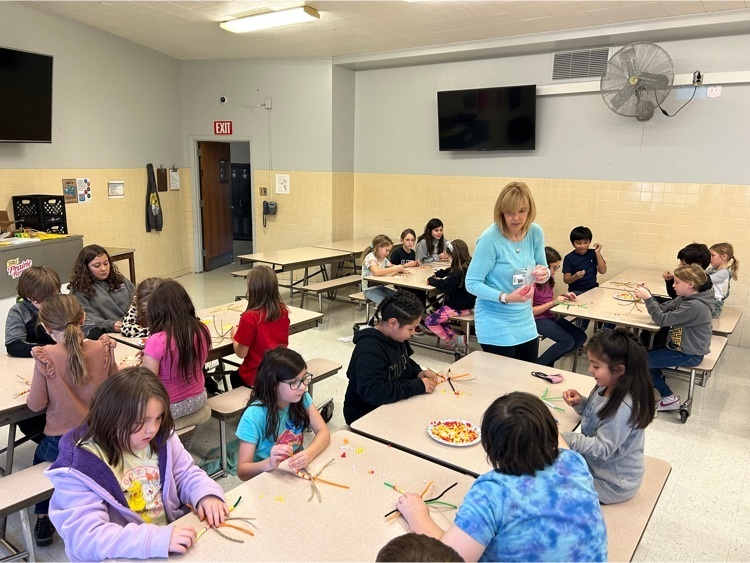 PCHS was represented at District 2 ILMEA Festival at Augustana College on 11/05/2022. Annamae Smith (freshman) participated in the 9/10 choir and Alex Myres (junior) participated in the senior band.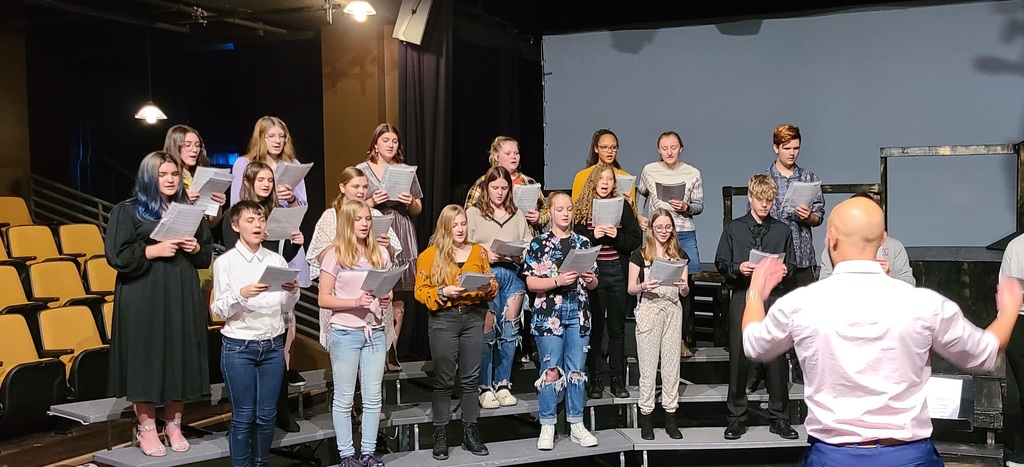 Check out our hallway Yee-haw action photo. These super smart Math fact Masters quickly knew all of our special math facts. Way to go kiddos!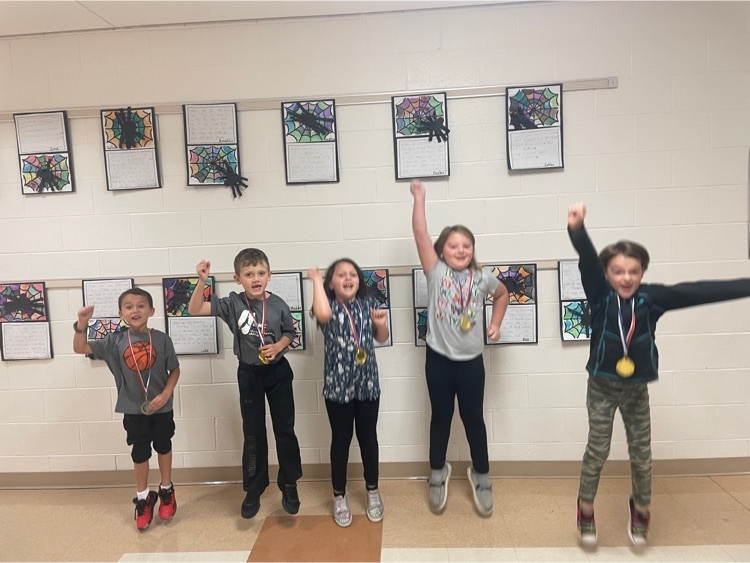 PCEF is hosting its annual drive-thru dinner on Wednesday, November 16th, 2022, from 4 PM to 6:30 PM. Dinners are $13 and include a pulled pork sandwich, potato salad, cole slaw, and apple brown betty. All proceeds directly benefit the students and programs of PC #535. Contact the District Office at (815)882-2800 ext. 5 for tickets.

This morning Mrs. Carboni & her VIP welcomed students & staff to school with music, Jolly Ranchers, and positive messages like, " You are a "Jolly" good member of PCJH" and we are glad you are here today!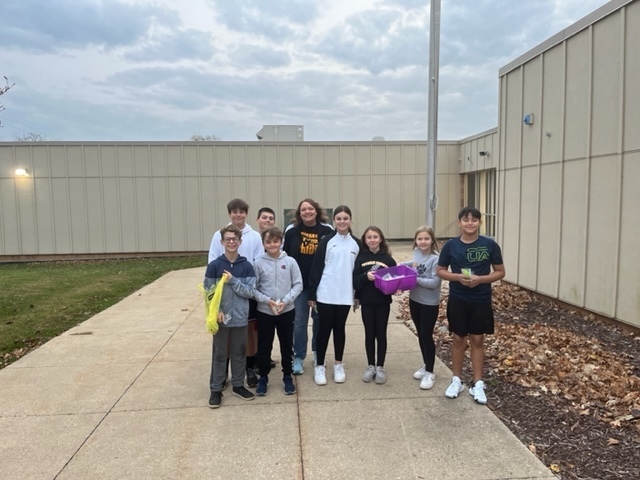 Mrs. LeQuia's class made some delicious pizza yesterday!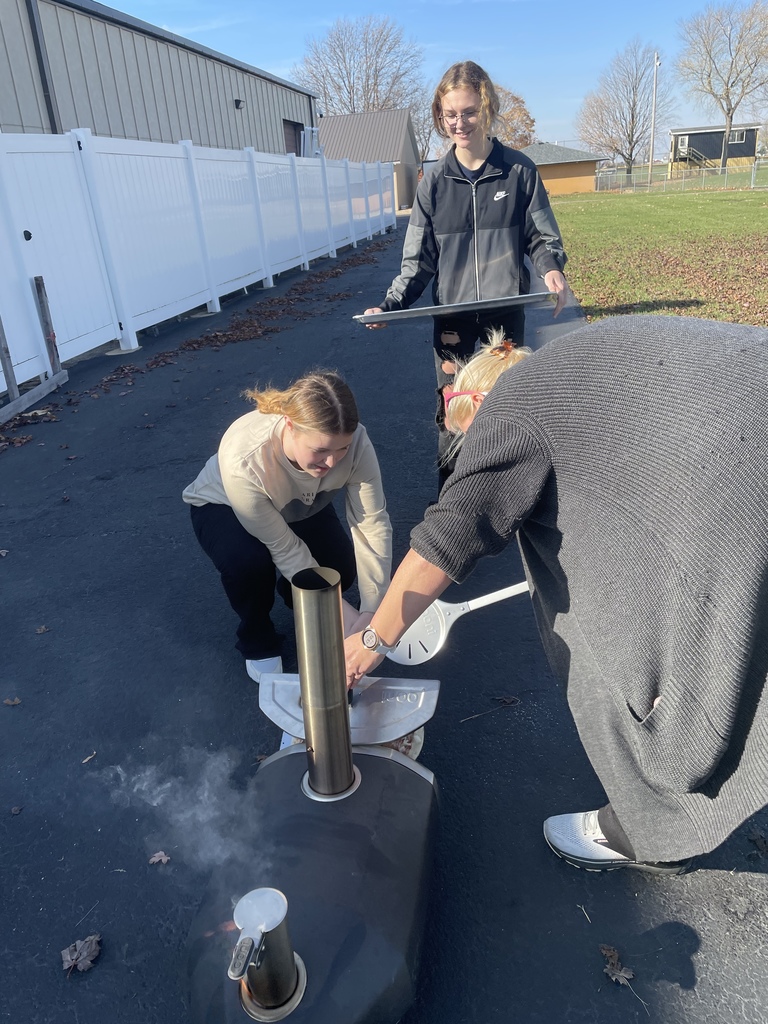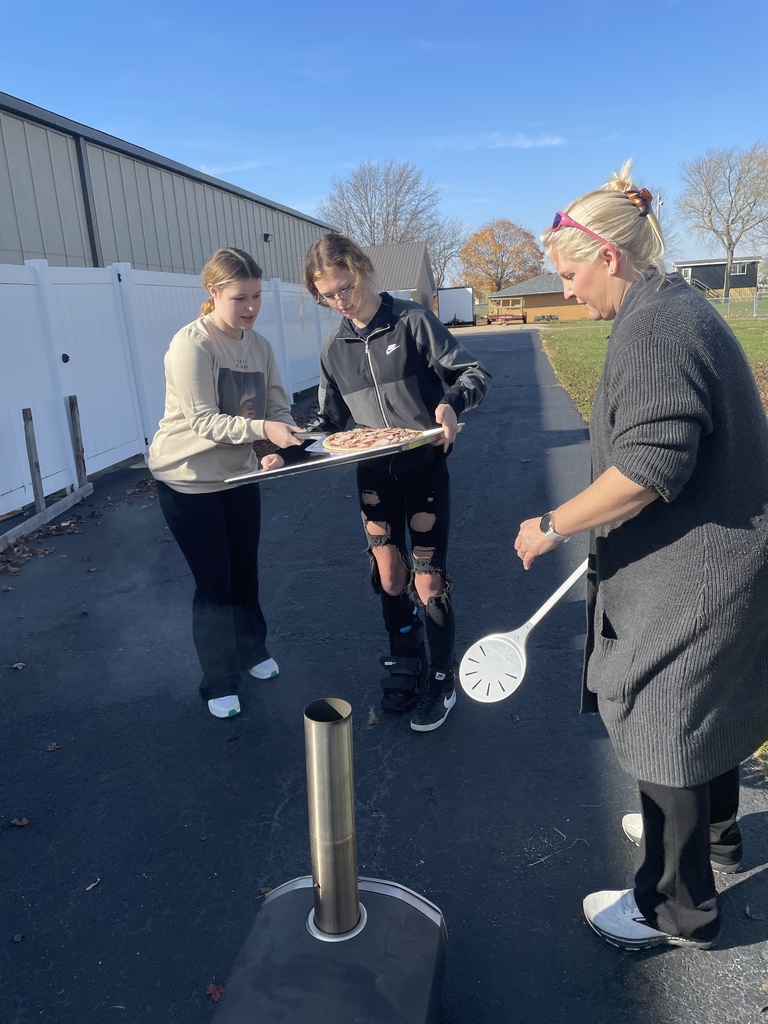 PC #535 has a vacancy for Paraprofessional at PCES - contact Mrs. Susan McNelis at
mcneliss@pcschools535.org
for more info or to apply!

PC #535: A friendly reminder that today is the first Wednesday of the month, so all PC schools dismiss at 2:00 PM (afternoon PreK dismisses at 2:15 PM).

Students in Mrs. Ibarra's English class had to solve a mystery today in class about who destroyed some art. They had to interview each other and draw conclusions based on their evidence to see if they could find the culprit.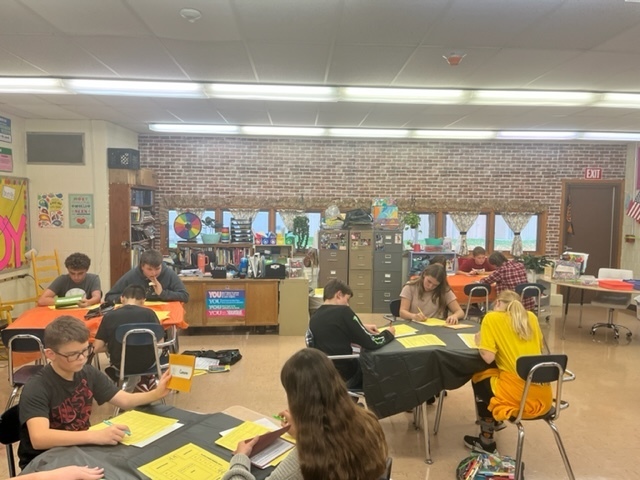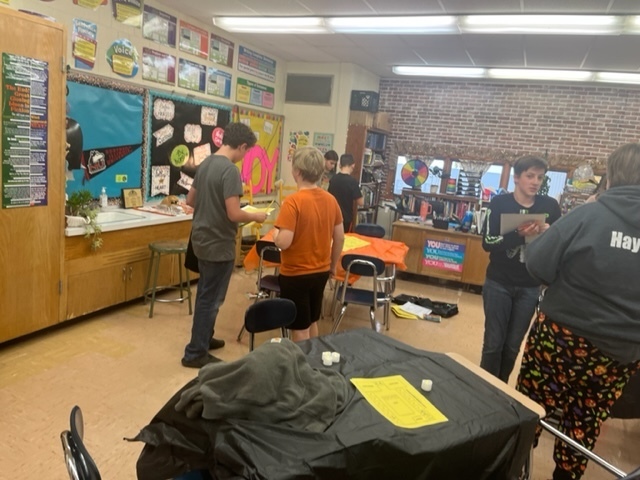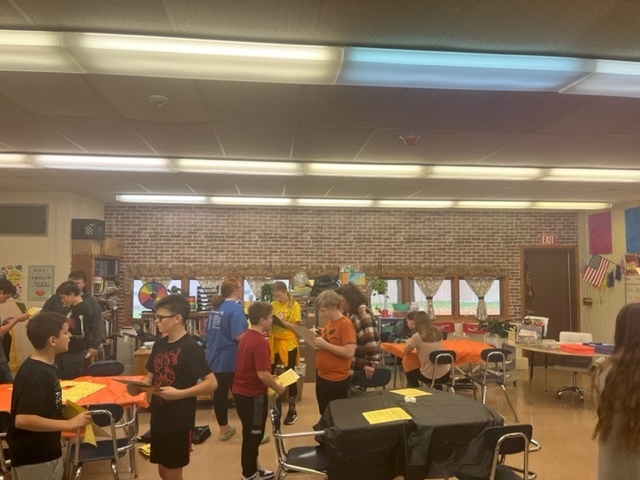 Mrs. Miller's math class had a contest to design and build a pumpkin stand that would hold a pumpkin on top for 10 seconds.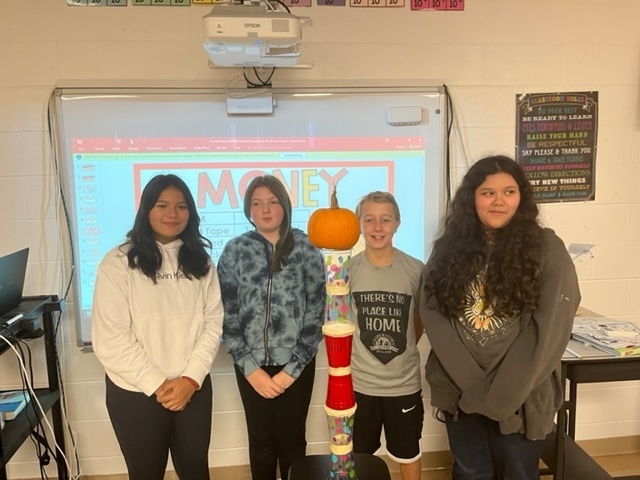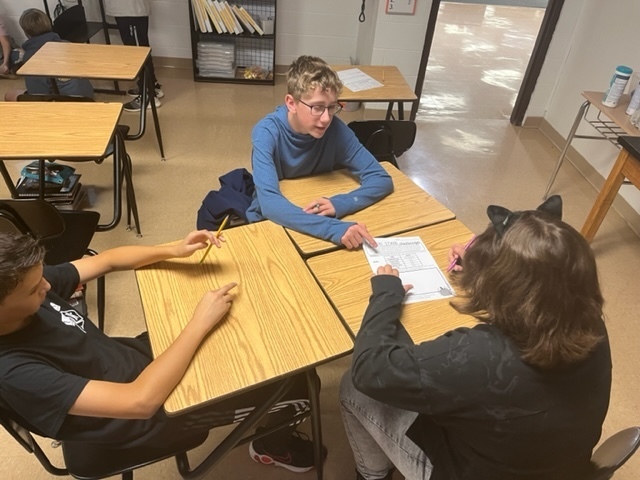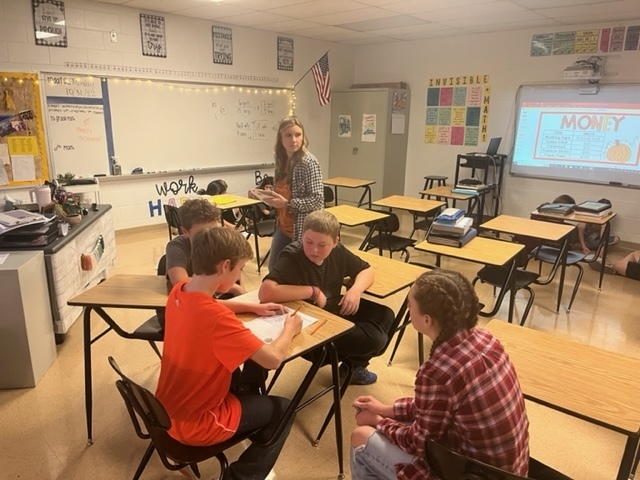 The entire 5th grade class assembled this morning for their Vocabulary Bowl!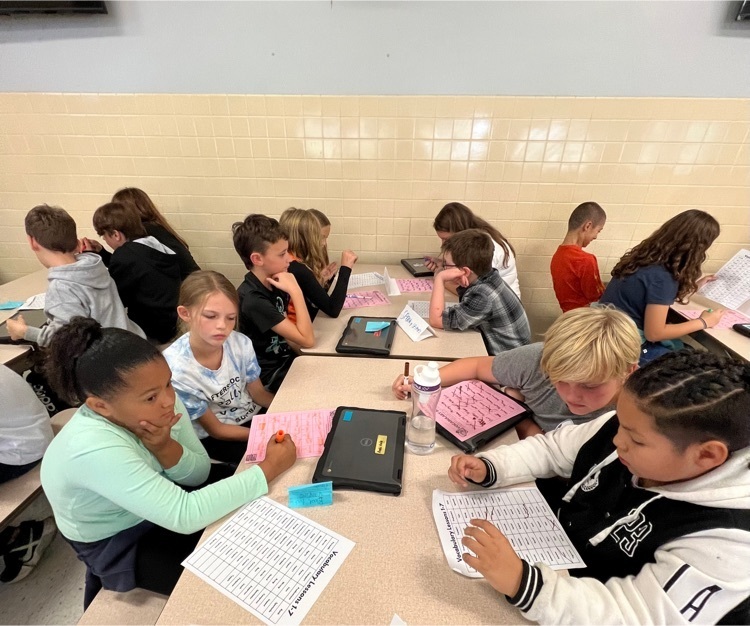 Students in Ms. Herrmann's room utilizing the Learning Corner to work on Math in a comfortable way in their flexible seating.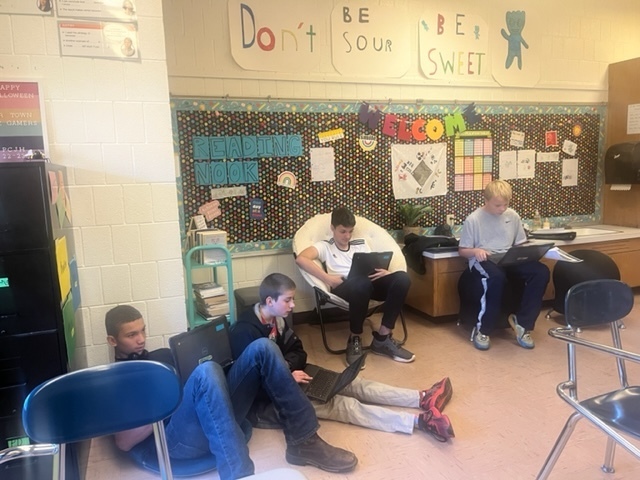 Check out theses amazing Math Fact Masters! They were able to quickly tell me the answers to all of our special math facts. Of course we celebrated with a hallway Yee-haw! Way to go kiddos!